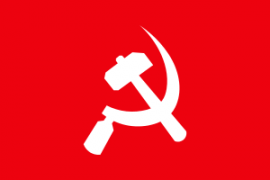 What is CPM ?
Communist Party of India
The Communist Party of India (Marxist) the political party in India and is the Secretary General of the time (Prakash Karat is. Now the party is in three states of India (Kerala, the West Bengal and Tripura), the government can and does work is. The party member from the front left.

the party in 1964 as the groups emerged from the Communist Party of India was established.
the party organization for young people called "Youth Federation, democratic India" is.
in the Parliamentary Elections 2004 Party 22 061 677 votes (5 of 7%, the 43 seats) received.
The Communist Party of India, the highest party political party in this country. The party, in 2016, claimed that 1, the 094, the 867 members....