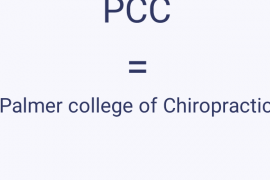 What is PCC ?
Palmer college of Chiropractic
College of chiropractic, Palmer (Palmer college of Chiropractic) in 1897 ad, helps older Americans, the state of Iowa, the city of Davenport by Daniel David Palmer, science of chiropractic began.

other locations of the same university, in the United California in 1980 and Florida in 2002 and gradually was made.

In fact, the University of chiropractic, Palmer first university in the chiropractic world is starting to teach the science of chiropractic work....