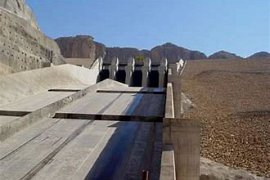 What is MIS ?
Masjed i Soleyman
Masjed Soleyman is a city in Khuzestan province, Iran. This city is the center of the city, the mosque of Suleiman. Operations, oil extraction, etc., for the first time in the Middle East in 1908 ad by the consortium on the other side of the city, and, well, number one, in the oil field Masjed Soleyman started.

villages, indica, etc. Lali., the amber, the seven martyrs, and The section, subsidiary around the city. that, in recent years, part of Indica and Lali to the city have been changed. From the spectacular, this city can be to first oil wells in the Middle East, the mountain slopes of modeling simulation of the reservoir., the promenade ., the fenders, etc. the temple and the temple enjoyed a puppet noted. One of the factors to establish and expand the city of Masjed Soleyman., the oil exploration in this area.

City) of geographical candidates longitude 48 degrees 24 minutes east, and the width of the geographical 31 is 93 degrees and 49٫30 minutes north is vast, and the height of it from the sea, 372 km....