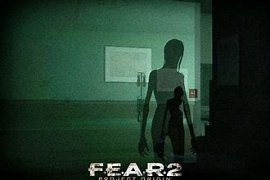 What is FEAR ?
First Encounter Assault Recon
F. E. A. R. (F. E. A. R) is a first person shooting game, the horror that is production and by on 17 October 2005 for Microsoft Windows by Di van studios for the Xbox 360 and PlayStation released by the team, gate, Studio, Two-Pack for this game, was made F. E. A. R.: point in October 2006 and F. E. A. R.: mndyt in November 2007 .

the two continue to play this game called F. E. A. R. 2 and F. E. A. R. 3 is built....