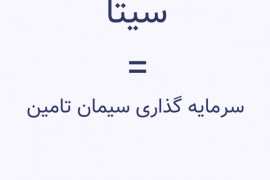 What is سیتا ?
سرمايه گذاری سيمان تامين
Cement Investment Company supplying or holding cement supply a holding specialized investment in the cement industry (and related industries), the civil engineering and transportation, which is relying on its own resources and optimal use of it, " the role of leadership in the industries mentioned, it will play.
maintain and upgrade the capital value of the shareholders for holding a principle in which human capital (choice of managers, worthy of) the most important axis value holding is. The activity of the company is management, guidance, supervision and support of units and companies related to cement, civil and transportation industries....