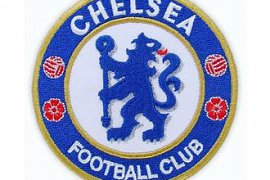 What is CFC ?
Chelsea Football Club
Chelsea Football Club (English: .Chelsea F. C) is a English football club in west London that in 1905 he founded. This club in the Premier League, the game does has always been in the top echelons of world football. Chelsea, four-time champion Premier League and also has six Championship Cup, football, England, four championship in the League Cup, soccer England in their repertoire. The team in the tournament, also has managed a championship in the Super European Cup and two championships in the Cup in the European Cup won.

Chelsea ... that the title in 1955 and in the league the first category, UK, acquired. This cup is also in the 1960s and 1970s, and acquired, but until 1997 could Cup another important to gain. Decades, elementary, Twenty-First Century the brightest and most successful period of the history of the club, Chelsea, to the intermediary championship in the Premier League, the island in the years 2005 and 2006 and 2010 and reaching the final of the Champions League in 2008. A major part of the honours by Jose Mourinho earn....