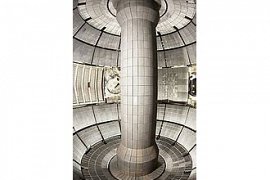 What is NSTX ?
National Spherical Torus Experiment
Tested National Toric, spherical, reputed to NSTX is one of a variety of reactors of the pilot Fusion is based on magnetic designed.
to begin the process of Fusion, we need that the fusion fuel, which is composed of and tritium to high temperatures because the temperature at about 100 million degrees Celsius. One of the methods proposed to contain the plasma by the magnetic field....