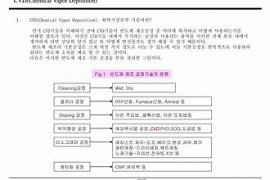 What is CVD ?
Chemical Vapor Deposition
Accumulation to, evaporation or chemical deposition, chemical phase vapor (CVD) is one of the chemical procedures that produce layers of very pure in technology, half the media was Goes to work.

frequently, the accumulation of the layer of similar substance (such as Silicon on )done. This accumulation is possible through several types of chemical reaction done: where the average high for the material used. Photocatalysis, in which light, ultraviolet, or near infrared for the composition of the gas used....