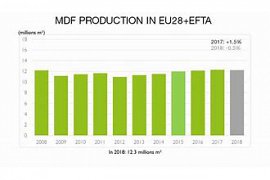 What is MDF ?
Medium Density Fibreboard
MDF stands for the word fiber board, medium-density, which is one of the products of wooden to be reckoned with. MDF sort of fiber board that the dry method of production. Density of between 650 to 800 kg per cubic meter.

MDF after production can be plated. Veneer, polyresin, besides beauty, durability, and its application in the environment, such as kitchen help. Plated the most popular type of veneer for MDF, which is in its process paper the role of housewife, impregnated, adhesive, pressure, and temperature, Press on the boards pasted....