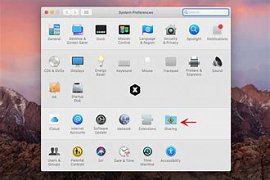 What is RFB ?
Remote Framebuffer
Protocol (RFB Protocol) a simple protocol is for remote access to graphical interfaces, the user can be used and, as the name implies, at the level of the frame buffer works. This protocol, applicable on all applications and systems that are typical with Windows. From among these systems can be x11, etc. windows and Mac noted. , protocol is that network computing, virtual VNC is called and the application frequency.

though , initially as a protocol is relatively simple, arose, over time, expanded facilities added to it. Spread , features file transfer and compression in complex ways to make possible the construction and security of the system increased significantly. To maintain the compatibility of this system with implementation of various client and server, VNC etc. client and servers have to be able to use , with each other, communicate, and information exchanged. Protocol , ensures that the most appropriate selection of compression and security that any two systems client and server to be able to support it have to work.

Genesis , to 1998. , initially as a technology simple to display the remote systems came into existence. In fact, the primary application it simplify the technology available at the time. Soon, and with the development of the VNC, etc. protocol , an application, a secondary and more important. VNC as an open source software released and , as the standard protocol to work....